ABOUT ME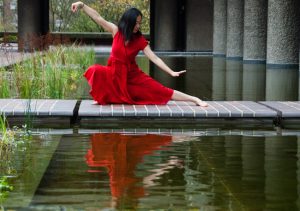 SKETCH
Non-linear, curious, positively disruptive, imperfect, silly and occasionally profound.
I'm endlessly fascinated by you and your creative power. I want to know how your idea, impulse and vision will be manifested into reality!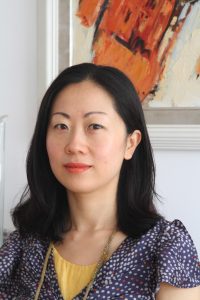 CLOSE-UP
I'm not everyone's cup of tea. I don't tolerate excuses from myself or my clients. I have no time for cynics. I'm fully committed to my promises to my clients:
I promise to assist you to find and claim your strengths, talents and dreams; 

I promise to support you in doing the challenging – and fulfilling – work to make your dream a reality; 

I promise to believe in your inner wisdom and in your great capacities that even you don't about know;

I promise not to accept your excuses and to kick your ass when necessary; 

I promise to nurture you when you are in your darkest space; 

I promise to embrace your mistakes and imperfections;

I promise to make you laugh and to see the funny side of fear and challenge;

I promise to make sure you have everything you need to succeed.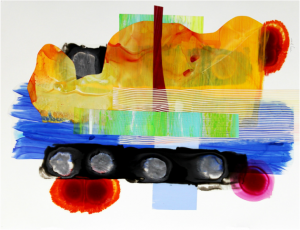 BRUSH STROKE
My deepest learning has been through confronting the challenges and failures in my life, working with my clients and being guided by masters/coaches in various disciplines.
I have a Diploma in Transformational Coaching from the Animas Centre for Coaching in the UK.
I am a qualified Somatic Movement Coach from Align Somatic in the UK.
I am a graduate of Steve Chandler's Advanced Client System Coaching School in the US.
I have extensive professional training across different fields, including appreciative coaching, three principles coaching, existential coaching, positive psychology, GIM Method (Guided Imagery and Music), group coaching, relationship coaching and mindfulness. I hold an MSc in Information Technology and a BSc in Chemical Engineering. 

I have more than 15 years of work experience in a leading international organisation. I'm a co-leader of the Meaningfulness Movement and I co-founded the VisionaryLab venture institute. 

I have deep interests in philosophy, ancient wisdom, opera, and martial arts. I've been SCUBA diving with sharks, and I am an enthusiastic piano player.
Click here to read my straight talking, occasionally weird and wonderful thoughts and stories!